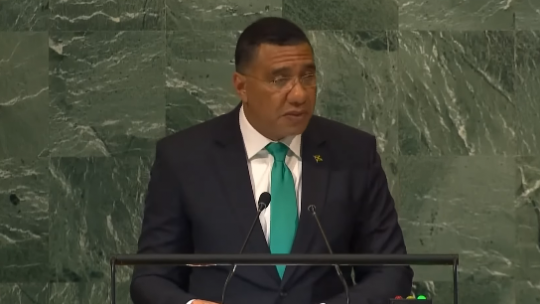 Prime Minister Andrew Holness
With firearms used in more than 80 per cent of murders committed in Jamaica, Prime Minister Andrew Holness has called for gun manufacturing countries to implement stronger measures to ensure the weapons do not end up in the wrong hands.
He made the call during Thursday's session of the 77th United Nations General Assembly in New York.
Mr. Holness said despite Jamaica not manufacturing weapons, the availability of guns is driving up the country's homicide rate and causing the population to suffer.
He urged countries to take a tough approach against the flow of guns, similar to the push against drug trafficking.
In the same way Jamaica has been a "faithful" partner "in policing what comes through our waters, our leaves our shores," Mr. Holness insisted "there now must be a war on guns" from the countries these weapons originate.
---