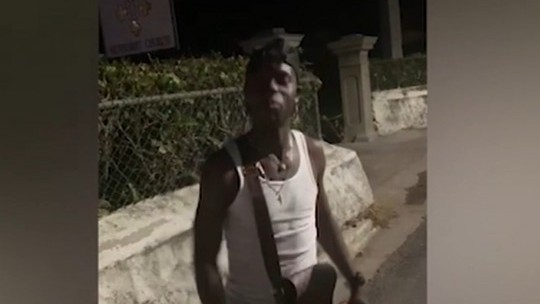 SSP Stephanie Lindsay, head of the Jamaica Constabulary Force's Corporate Communications Unit and attorney Isat Buchanan
The Police High Command has accepted that there were several missteps by the St. Ann police in their arrest of a man who was seen in a viral video hurling insults at Prime Minister Andrew Holness.
Senior Superintendent Stephanie Lindsay, head of the Jamaica Constabulary Force's Corporate Communication Unit, agrees that the police were wrong to force the man to apologise and post the video on social media.
The police had issued a statement earlier in the week and are maintaining that the man had been taken into custody as a suspect in a case of larceny.
SSP Lindsay said her office acted correctly in issuing the statement on the arrest of the man, despite the infractions of the St. Ann police.
"They had an interest in him. They didn't know where to locate him. The information he provided in the video led them to him, hence he was picked up. So in those instances, that would have been quite okay.... I think something that we have to look at is when the apology came in now, because that is something that is not the role of the police really," she admitted.
The man was questioned and released without charge on Wednesday afternoon but his attorney, Charles Ganga-Singh, has indicated he plans to take legal action on behalf of his client.
He said a claim will be filed very soon in relation to his client's detention, the entry of the police into his house, and issues related to his privacy.
However, SSP Lindsay said the police did not act improperly in their arrest of the man without a warrant.
"In his case, he wasn't a suspect, he is a person of interest so you wouldn't need a warrant because he's not charged. If they were going into the house to conduct searches then they would certainly need a warrant to search," she sought to explain Thursday on the Morning Agenda on Power 106.
But attorney Isat Buchanan disagrees that the police have the right to enter someone's house without a warrant.
Mr. Buchanan suggested such an arrest would only be lawful if the police is pursuing a suspect, "the suspect is evading arrest and then that's a part of the course of apprehending the individual."
He argued that the man has been "scarred" as his living condition was exposed and he was made to get dressed as well as apologise at gun point.
The attorney insisted "members of JCF shouldn't take it upon themselves to go to embarrass somebody and rob them of their human dignity."
Police Commissioner Major General Antony Anderson has ordered the Inspectorate and Professional Standards Oversight Bureau to investigate the actions of police personnel during the arrest.
The commissioner reminded members of the force that apologies are not to be solicited or coerced from members of the public.
---