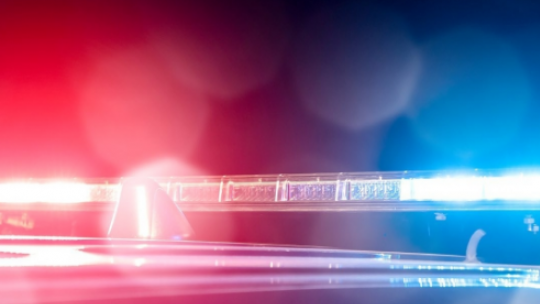 Superintendent Shane McCalla, head of the Manchester Police Division
By Kimone Witter
The Manchester police are awaiting a medical report before laying charges against the widow of Constable Damien Blair.
Constable Blair was killed at his home in Somerset on May 29.
Superintendent Shane McCalla, head of the Manchester Division, gave the update following a candle light vigil for the 41-year-old cop at Mandeville Police Station on Wednesday evening.
His widow is receiving treatment in hospital for a wound to her wrist which is believed to have been self-inflicted.
Constable Blair was found on the evening of May 29 with bullet wounds outside his house at Desmond McKenzie Close, more commonly known as Guava Walk.
He also had injuries to his face.
At Wednesday's vigil, Superintendent McCalla encouraged his colleagues to openly express their grief.
"I would have seen a lot in my time but I must say that this one hits home really hard, and I can only imagine how those who would have served with him over a longer period of time are feeling. I just want to encourage us at this time that the best we can do is to continue to pray and to be each other's support system," he pleaded.
Residents in the farming community of Guava Walk have said it was well-known that Constable Blair and his wife had fights which often required police intervention.
Constable Blair's sister, Antonia Sutherland, said the couple had filed for divorce and had also been receiving counselling.
---