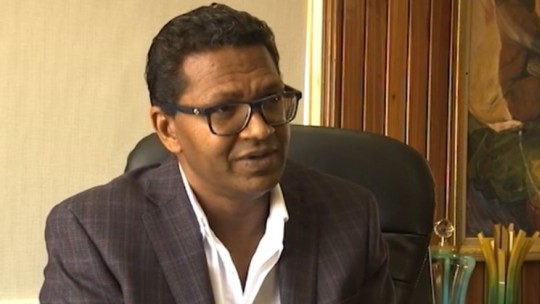 Richard Pandohie
Chief Executive Officer of the Seprod Group Richard Pandohie says local consumers should start seeing a lowering of commodity prices in the coming weeks.
Consumers have been hard-hit by high food prices for the last two years.
In an interview with Radio Jamaica News, Mr. Pandohie said, in the last few months, there have been positive economic indicators globally, which will result in a reduction in food prices.
He pointed to a lowering of food, grain and soya oil prices as well as the cost of shipping.
According to Mr. Pandohie, these reductions should start to trickle down to Jamaica and hit local shelves by the "end of September into October" or "certainly going into Christmas".
The Seprod boss said economies across the globe have implemented measures to cushion the economic blow from an escalation of the Russia/Ukraine conflict.
He noted that crops that were not supplied by Ukraine this year would also not be expected next year, since that country would not have had the opportunity to replant.
As a result, he suggested the market has already "baked in" all the potential fallout from the conflict, adding that he would be "hard-pressed to imagine there could be any further worsening of the situation".
---