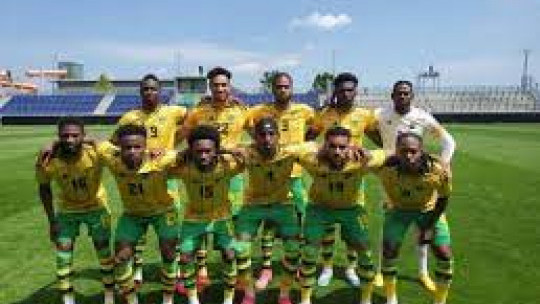 There are three first time oversees invitees in the Reggae Boyz 21-member squad for this Saturday's friendly international against Guatemala at the Red Bull Arena in Harrison, New Jersey.

Those players are Lamont Rochester of Chicago Fire in the US Major League (MLS), Jon Bell of St Louis City SC and former United States Under-18 and Under-20 representative Kyle Duncan.

Tayvon Gray who picked up an injury against Grenada is in the squad along with regular players Javain Brown and Kevon Lambert.

Romario Williams, Devon Williams, Tyreek Magee, Deshane Beckford, Jahmali Waite, Amal Knight and Trayvone Reid are the other oversees based players in the squad.

The squad is completed by Dujuan Richards, Jamoi Topey, Demario Phillips, Ramone Howell, Shaniel Thomas, Shaquille Bradford, Kyle Ming and Richard King.

The local members of the squad will depart the island on Wednesday for the match that is outside the official FIFA window.

After Saturday's match, the Reggae Boyz will turn their attention to a two legged quarter-final playoff against Canada for a spot in the CONCACAF Nations League and the 2024 Copa America. The first leg is set for the National Stadium on Friday, November 17.
---