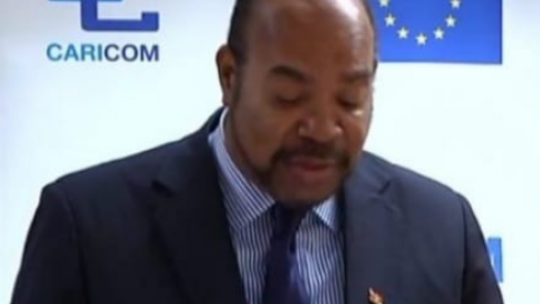 By Racquel Porter
A Parish Court Judge will on December 13 rule on whether the criminal charges against Antigua and Barbuda's Director of Public Prosecutions Anthony Armstrong will be stayed or dismissed.
Mr. Armstrong's bail was extended when he appeared in the Kingston and St. Andrew Parish Court following the completion of submissions from his attorney Hugh Wildman, who argued that the charges are an abuse of process.
Mr. Wildman had indicated that he intends to take the case to the Constitutional Court.
His attorney has argued that the case should be stayed on the basis that charges were laid 18 years after a complaint was made against his client. Mr. Wildman has also cited a lack of evidence and prosecutorial misconduct.
He contends that his client was not the person who sold the properties, telling the court that the complainant's cousin, Shelly Peart Campbell, who is also charged, signed the transfer documents.
Mr. Wildman says his client only facilitated the purchase of one property in St. Andrew.
The complainant had also reported Armstrong to the General Legal Council. The Disciplinary Committee of the Council in February this year found that Armstrong was guilty of professional misconduct for signing a document for a client who was not present.
---