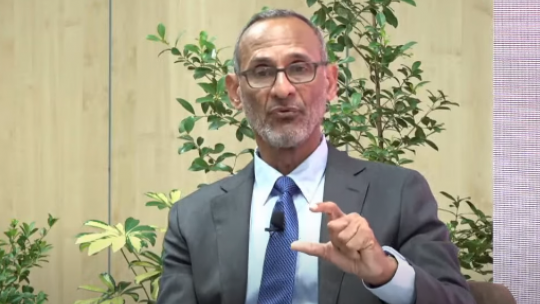 Dr. Damien King, Executive Director of the Caribbean Policy Research Institute (CAPRI), speaking on Radio Jamaica's 'Beyond the Headlines'
By Nakinskie Robinson
The Executive Director of the Caribbean Policy Research Institute (CAPRI) has described the People's National Party's $3 million income tax threshold proposal as potentially irresponsible.
Dr. Damien King labelled the policy suggestion as politically driven, noting that this was also the case with the 2017 increase by the Jamaica Labour Party.
Dr. King also blasted the practice of political parties using tax and other fiscal policies to try to meet electoral ends.
"[The proposal] is unlikely to be the one that is optimal to meet any social, economic or fiscal objectives. This is the first salvo in the competition amongst political parties to be possibly fiscally irresponsible," he argued on Radio Jamaica's Beyond the Headlines.
He urged voters to be sceptical about promised giveaways during election campaigns.
But while wary about the proposal from a political standpoint, Dr. King admitted that an increase in the income tax threshold might be warranted.
"Three million [dollars] can be justified for a different reason because the income tax is an expensive tax to collect and an unfair tax because of the pervasiveness of tax evasion by those who are not on PAYE. So I think a case can be made for shifting the tax burden away from income towards other taxes such as GCT. It is a tax that is horizontally inequitous," he suggesed.
CAPRI in May recommended that the threshold be moved to $2.2 million given the current level of inflation.
---