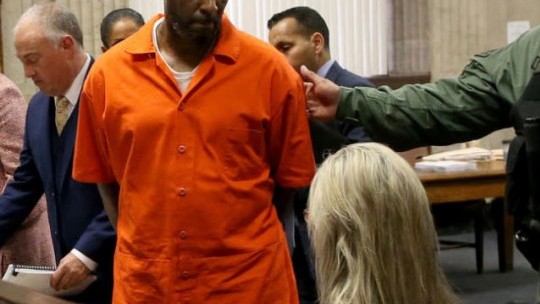 The judge presiding over R. Kelly's pornography and obstruction trial has denied his lawyers' request to remove potential jurors who watched the Surviving R. Kelly documentary.
The musician's team argued that involving jurors who had watched any part of the docuseries was "unfair."
The 55-year-old, born Robert Sylvester Kelly, is facing allegations that he coerced five minors into sex acts and has been accused of producing child sexual abuse imagery.
The convicted singer is also accused of conspiring to conceal evidence and intimidate victims.
Jury selection has begun for the trial set to last four weeks.
---