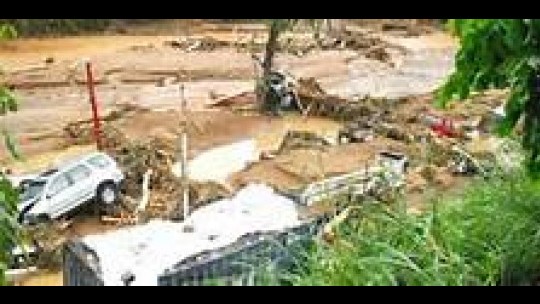 Part Two of Earl Moxam's Special Report on the impact of Hurricane Tomas on St. Lucia - November, 2010
The death and destruction in the Eastern Caribbean caused by a trough last week brought back memories of another weather event three years ago, which brought similar grief and disruption to the lives of some of the same countries.
Hurricane Tomas struck St. Lucia in November, 2010, leaving 15 dead and doing significant infrastructure damage.
RJR's Earl Moxam visited St. Lucia two weeks after the passage of the hurricane and did a Special Report on the event and its aftermath.
You may click on the link above to listen to part two of that Special Report.
---