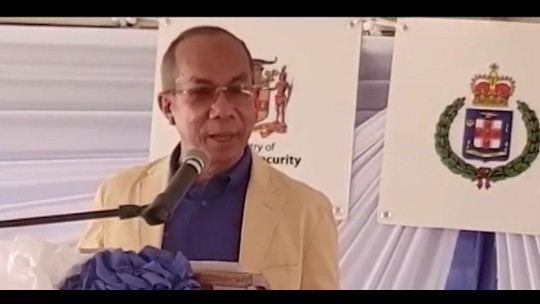 Dr. Horace Chang
National Security Minister Dr. Horace Chang has again rejected calls for him to retract his recent statements regarding the use of force by the police when confronted by gunmen.
Critics claim the comments give the impression that the administration has adopted a 'shoot to kill' policy to fight crime.
However, Dr. Chang dismissed those claims on Wednesday during a tour in St. Catherine, where he met with the family members of those shot during Sunday's gun attack in Spring Village.
Dr. Chang said he would not withdraw the statement, clarifying that his comment was in line with the standard rule of engagement that "if police is engaged by gunmen, you must return fire".
He said the original comment, which he complained had been sensationalised, was meant to ensure that young police officers are well trained, so that "when they go out there and they are fired on, they'll be able to return fire...because if they miss they get killed".
---