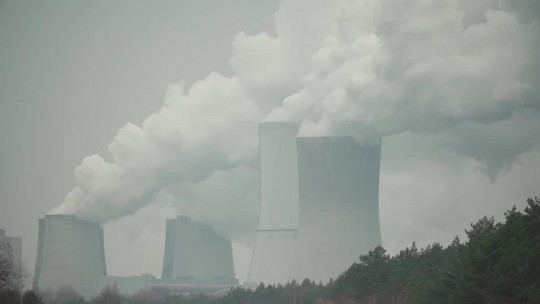 Current emissions pledges by countries to limit climate change would still put the world on track to warm by nearly 3 degrees Celsius this century.
That's according to a United Nations annual Emissions Gap report, released Monday.
It finds that the world faces between 2.5 and 2.9 degrees Celsius of warming, which is now above pre industrial levels.
At 3 degrees Celsius of warming, scientists predict the world could pass several catastrophic points of no return, from the runaway melting of ice sheets to the drying out of the Amazon rain forest.
World leaders will soon meet in Dubai for the annual UN climate summit COP28 with the aim of keeping the Paris Agreement warming target of 1.5 Celsius alive.
But the new UN report says planet-warming greenhouse gas emissions must fall by 42% by 2030 to hold warming at 1.5 degrees Celsius which stands at a 14% chance.
---