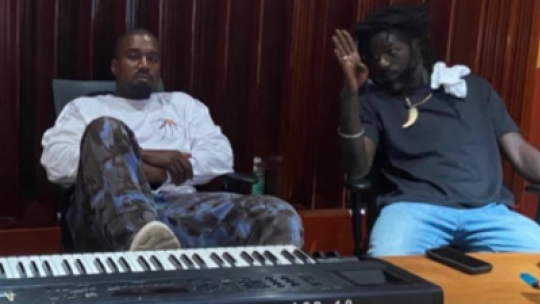 Prime Minister Andrew Holness, speaking at a media briefing at Jamaica House on Tuesday
Prime Minister Andrw Holness was questioned on Tuesday about whether American rapper Kanye West adhered to COVID-19 protocols during his visit to Jamaica a few days ago.
In a media briefing at Jamaica House regarding the country's COVID-19 response, Mr. Holness was asked whether he had any comment on the apparent breach of protocols based on social media posts featuring the artiste.
Mr. Holness said while he did not have full information on the matter, he gathered that Mr. West stayed at a hotel within the resilient corridor and requested permission to travel outside of the curfew hours based on his flight arrangements.
"My understanding is that he would have visited Buju Banton's studio. The circumstances around that would have to be thoroughly investigated. I don't have the details around that as to whether or not permission was given, how that was arranged, whether or not protocols were observed. The pictures that were shared on social media would have shown the international artiste and our beloved Buju Banton in studio, presumably without wearing a mask," he admitted.
---