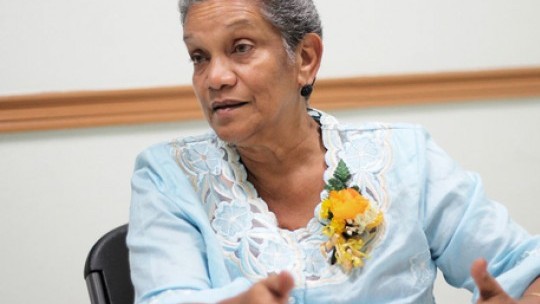 Arlene Harrison Henry
Public Defender Arlene Harrison Henry has joined others in expressing concern about the treatment of persons taken into custody in the State of Emergency in St. James.
While she expressed support in its initial stages, the Public Defender has widened her position, echoing a number of other stakeholders who are alarmed by the conditions under which detainees are held.
The State of Emergency has caused a rapid influx of persons into police lock-ups in St. James, and overcrowding is worsening.
Complaints have come from the legal and human rights communities as well as relatives of the detainees.
The Public Defender has stated that her visit to the parish and her observations of the state of affairs have now generated tremendous worry.
She said on a visit to Freeport police lock-up, she saw 44 men in a "makeshift cage" about 8-10 ft wide and 25 ft long. The men had to stand in the "cage" as there was no space to sit or beds for them to lay in.
"That is completely inadequate and people's rights cannot be breached in that way," she contended Wednesday on RJR's Beyond The Headlines.
The Public Defender has suggested that although there is great need for the State of Emergency in St. James, it would serve the police better to speed up the time in which the detainees are processed so as to ensure their rights are not violated.
---