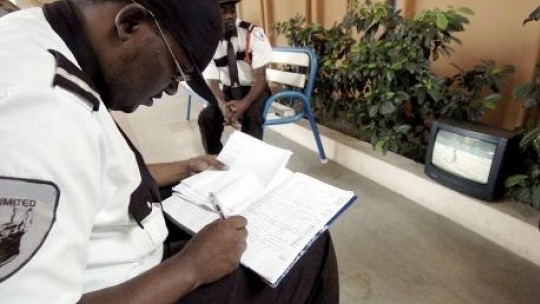 Two unions are welcoming the decision by Labour Minister Shahine Robinson to refer the status and work arrangements of security guards to a Joint Select Committee of Parliament.
In her Sectoral Presentation last Tuesday in the House of Representatives, Mrs Robinson said the Labour Ministry is moving to prosecute companies that are in breach of the labour laws.
She said since last month, five companies have been referred to the Ministry's Legal Division for prosecution.
Vincent Morrison, President of the Union of Clerical, Administrative and Supervisory Employees (UCASE), is suggesting that the ministry develop a system which will make it easier for security guards to file complaints.
He was speaking Monday on TVJ's Smile Jamaica programme.
Mr. Morrison said he hopes the Joint Select Committee will not take long to materialise.
Rudolph Thomas, Vice President of the Bustamante Industrial Trade Union (BITU), said the mechanism in place to ensure that security companies comply with the law is inadequate.
He has also welcomed the Joint Select Committee, noting that it would be "a good way to ensure coverage" for security guards which he said make up 19 per cent of the labour force.
Security guards are not unionised.
---